An important indicator of the results of community development. The parallel processes of public participation and community development mutually reinforce and generate one another. The current level of public participation is a good indicator of the success of community development processes, e.g. of the processes of planning and decision-making based on community participation. Based on the five level participation scale of International Association for Public Participation (IAP2). [1] The basic values and fundamentals of public participation: transparency, humility, openness, respect for others, honesty, trustworthiness, reliability, flexibility.
According to the IAP2 model, consideration of five public participation levels helps in involving the community in the decision-making.
These are:
inform
consult
involve
collaborate
empower
See figure for the five levels of participation with their description.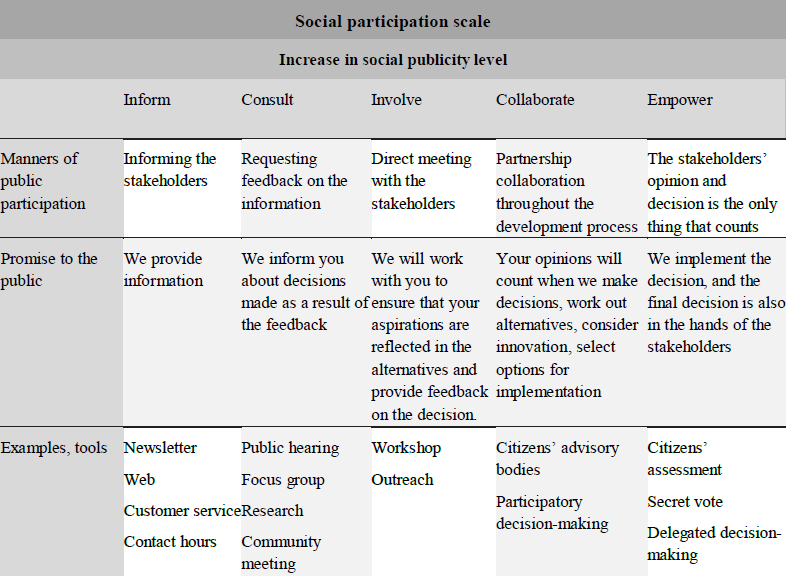 References:
[1] International Association for Public Participation (IAP2) – IAP2's Public Participation Spectrum. http://c.ymcdn.com/sites/www.iap2.org/resource/resmgr/Foundations_Course/IAP2_P2_Spectrum.pdf
http://www.iap2.org

This article based on the following document: Community development methodological guide